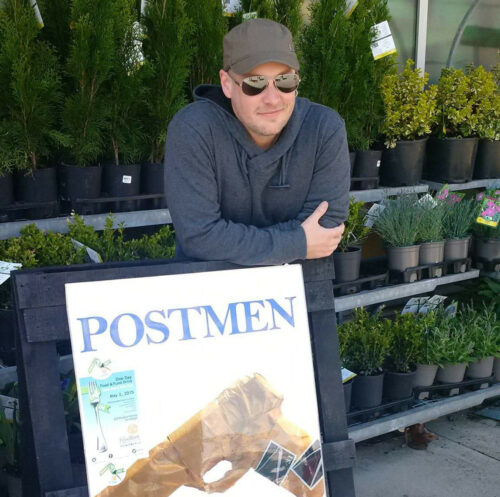 D. H. McKee is a contemporary abstract artist. He was born in London, Ontario, Canada, and lives in Kitchener-Waterloo. In university, he studied literature, pop-culture, and visual media, obtaining a degree in English and Film from the University of Western Ontario. He has worked in the Kitchener-Waterloo area for the past decade, learning the artist's trade and making connections in the arts community while maintaining a career in the high-tech sector.
Website: https://dhmckee.com
His work has appeared in a number of local exhibits and can be found in various locations around K-W, including the Waterloo Museum. He has been a driving member of the K-W Central Art Walk since its inception, and has designed much of the marketing materials for the event.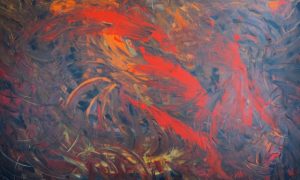 Artist Statement:
As an artist, I see art as a vehicle for bringing clarity to my thoughts and emotions, preserving them on canvas. It's a way of crafting and visiting my own world, much like the immersive experiences we find in digital media. In the ever-shifting narrative of abstract painting, I capture intellectual curiosity, using colours, textures, and forms to draw the viewer away from screens and into the realm of emotion and creativity.
Inspired by 20th-century abstract expressionists like Mark Rothko and Barnett Newman, I incorporate their influences into my work, infusing it with a dark, geometric moodiness. My paintings often oscillate between structured box-like patterns and vibrant explosions of colour and emotion, representing the creative conflict within me.
I wield the palette knife with an impulsive, visceral approach, allowing bold colours and heavy textures to shine through the canvas's depths. This method accommodates sudden ideas and unexpected twists and turns in my artistic journey. While I meticulously plan surface elements, such as crosshatching, blending, and scraping, I rarely foresee the final outcome, which adds an element of surprise and spontaneity to my work.
My art seeks to offer viewers a fresh, immersive experience that transcends passive consumption, inviting them to explore their own emotions and narratives within the vibrant world of abstract expressionism.
D. H. McKee, October, 2023