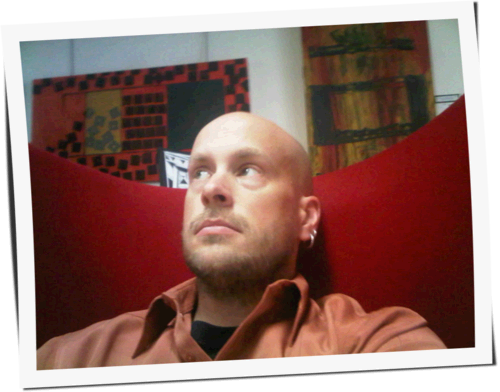 Artist Bio – D. H. McKee:
D. H. McKee is a contemporary abstract artist. He was born in London, Ontario, Canada, and lives in Kitchener-Waterloo. In university, he studied literature, pop-culture, and visual media, obtaining a degree in English and Film from the University of Western Ontario. He has worked in the Kitchener-Waterloo area for the past decade, learning the artist's trade and making connections in the arts community while maintaining a career in the high-tech sector.
His work has appeared in a number of local exhibits and can be found in various locations around K-W, including the Waterloo Museum. He has been a driving member of the K-W Central Art Walk since its inception, and has designed much of the marketing materials for the event.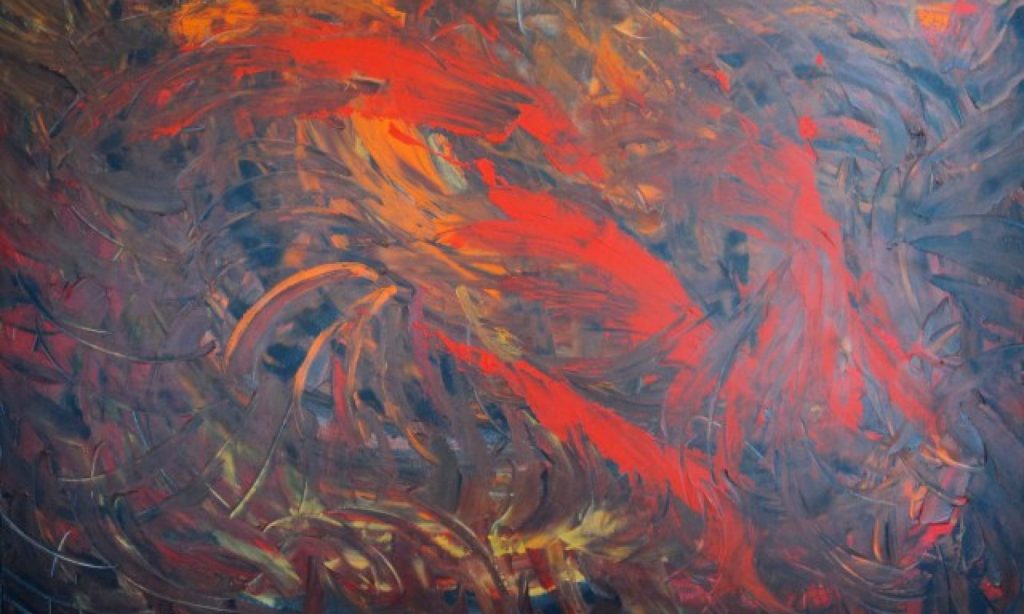 Artist Statement:
To me, art is a way of achieving clarity of vision – of sorting out thoughts and emotions and saving them to canvas. Through this, I am creating and escaping into another world, much in the same way we watch television and films, and consume online media. The former relegates us to a largely passive role in consuming bright visuals, while the latter, including everything from multiplayer gaming to microblogging, allows us to create our own narrative and immerse ourselves in it.
Like video and online media, the narrative of the abstract painting shifts constantly, and captures the intellectual curiosity. In conjunction, the colours, textures and forms become the means to draw the eyes away from the computer or TV screen. In a sense, the work represents the same inspiration and narrative satisfaction gained from several days' worth of television programming, but without all the fatigue.
I draw influence from the great 20th century abstract expressionists. The still painters, Mark Rothko and Barnett Newman, inspire my box and line patterns, giving a dark, geometric moodiness to my works. As I refine the process, the works can take on a more dynamic, action-oriented appearance, with central images relating to script, or foreign characters, with static and noise surrounding them. I find myself conflicted between the simplified, box-like geometrics and the vibrant explosion of emotion.
The palette knife allows for a fast, impulsive application of paint to canvas – it has a visceral feel, as if I'm painting through the canvas. Heavy textures, transparencies, multiple applications, bold colours shine through the murky darkness. The paint is quick, flashy, and clean. It is the perfect medium for sudden ideas and abrupt twists and turns. Crosshatching, blending, and scraping accompany the careful modeling, masking, and sculpting that I actually plan. It is though this varied technique that my works achieve such contrasts. I rarely anticipate the outcome of the final work, despite the intricate planning and scoping of the initial project.
D. H. McKee, December, 2011