This is very cool, but looks strangely similar to something a friend and I were planning some years back.
mogens jacobsen – TurntablistPC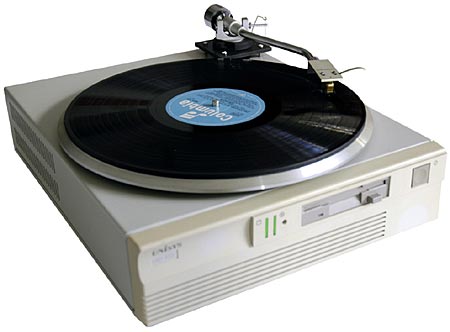 TurntablistPC is a telematic hybrid of a turntable (gramophone) and an old personal computer.
TurntablistPC is a server which third-party websites can access. A small file is hosted on the TurntablistPC. Subscribing websites place a short piece of code on their pages. This code sends information to the TurntablistPC. When somebody visits one of the subscribing websites, the TurntablistPC spins the record.
Control is remote and hidden. But output – audio – is local only (through speakers in the TurntablistPC).