Thought I'd try out a new style to make the ZuckerLoft site a little more sexy. The old style was fun, but I could do with something that doesn't stand out as much against the bright colours I'm working with in my artistic media.
Here's the old site style: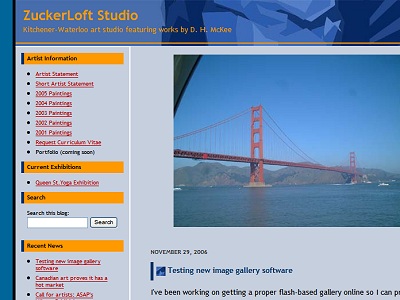 And I suppose the website's a form of art anyway, so let's try keeping it fresh. The neat thing about using .css files is that you can change the site on a whim.