Some very interesting cars being shown: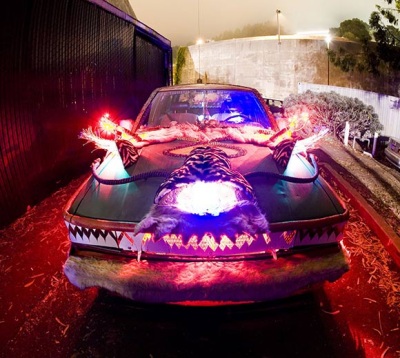 Gallery: ArtCar Fest Brings New Life to Old Rides
ArtCar Fest began Thursday with a caravan snaking across San Francisco to the Lawrence Hall of Science, high in the Berkeley hills. There, art-car owners, designers, engineers and enthusiasts gathered overlooking the city to eat, drink and ramp up for a weekend of shocking passersby and seeing old friends.
"I collect art, so why not drive it around?" said Scott Alan, one of the owners. Others have different motives. "We want to encourage everyone who wants to sell their car to turn it into a dinosaur," said long-time enthusiast Tom Kennedy.