Here are some pics. I'll be adding more as I go. It's actually progessed a lot more than I'd hoped, but we're still a long way from completion. I'm currently starting to insulate the loft ceiling, so I can work through the winter.
The backyard is a little overgrown in this picture. My mom and dad paid me a surprise visit and cleaned up the place. Now it looks quite presentable.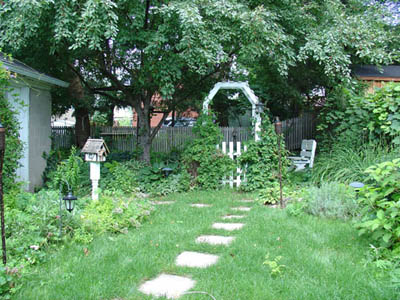 The insulation is just only about an inch and a half thick, but I wanted to maximize the amount of space, since this place was a single car garage (though I've got pictures of the garage from before I bought the house, and I have my doubts that a car was ever stored in here). I'm contemplating leaving the exposed bricks at the front to keep an industrial look.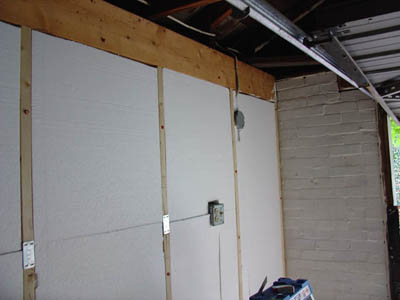 This loft will shortly be insulated and sealed with 6mil plastic. With any luck, there will also be a skylight in here.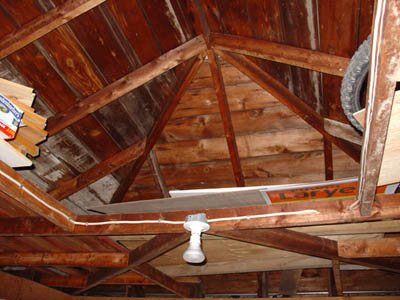 Even with the place finished, I have a feeling the work area will still look like this: