We've finished installing the new door and window in the studio. Once we get the main garage door replaced, the whole building should look a lot more studio-like, although what we're going to replace it with remains to be determined. The insulation is just about finished and the foil vapour barrier should provide a little extra warmth in the winter months.
Here's a pic of the old door frame being destroyed by me. Took the better part of an afternoon and evening to get the thing taken apart.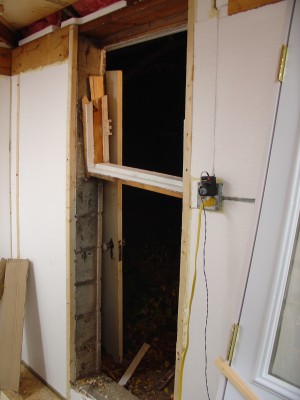 I'm working on a few different art projects right now, each adding a more geometric design to my loose abstract style. I'll get some pictures up when I start getting paint to canvas.