The studio loft is now entirely insulated, and so is the overhead door. It's also just about completely covered with this foil-coated vapour barrier, and there is now so much light up there, that it looks almost livable, despite the short height of the storage space.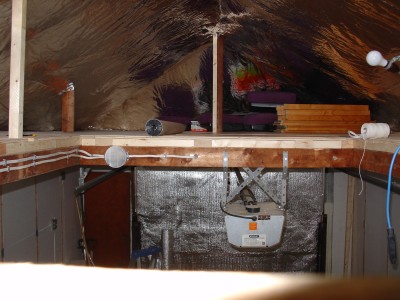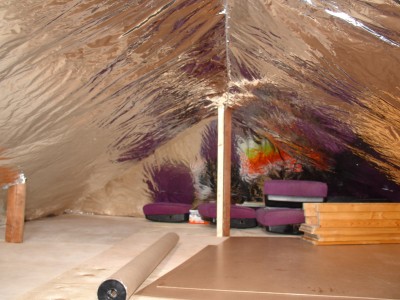 One of my other projects is to build a small climbing wall up the inside of the studio. I left a section of floor out of the loft, and am putting in some 3/4″ plywood, and some climbing holds. First I'm going to start moving some junk from the main floor and stow it away.
This will also give me the chance to photograph my paintings before I put them into storage.