Some really beautiful stuff on this site. And she's got a really good artist's statement:
"Leni's attraction to the abstract arts is the ability to see and represent a world that is absent from the boundaries and expectations of our physical senses; a world coloured by personal passions, emotions, and dreams.
"Cubist and surrealist influences are largely evident in the majority of her work.
"She is drawn on the one side to the fluidity of the surrealist form and its ability to express pure passion and dream. Concepts of love, torment, and sexuality, are subjects she finds easily explored through the application of this style. The challenge in such works is to see and understand the feelings that unite us as human beings."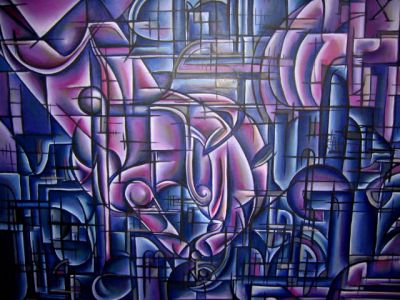 Leni Kae ..